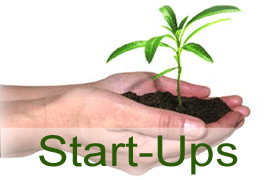 Showcase Your Start-Up to a world of investors.
Finding and meeting with prospective investors just got a lot easier. Feature your company on CleanTekTV's Start-Up Channel to showcase your company to the global cleantech community 24/7. Your story is told quickly with your video feature. Your company is profiled in your overview/summary. Your contact information invites direct response. And best of all, you get it all free for 60-days.
Take advantage of our FREE 60-DAY TRIAL AFFILIATE OFFER now to be featured on our Start-Up Channel. It's FREE. . . . . Click here to learn more.